The Teton Dam Flood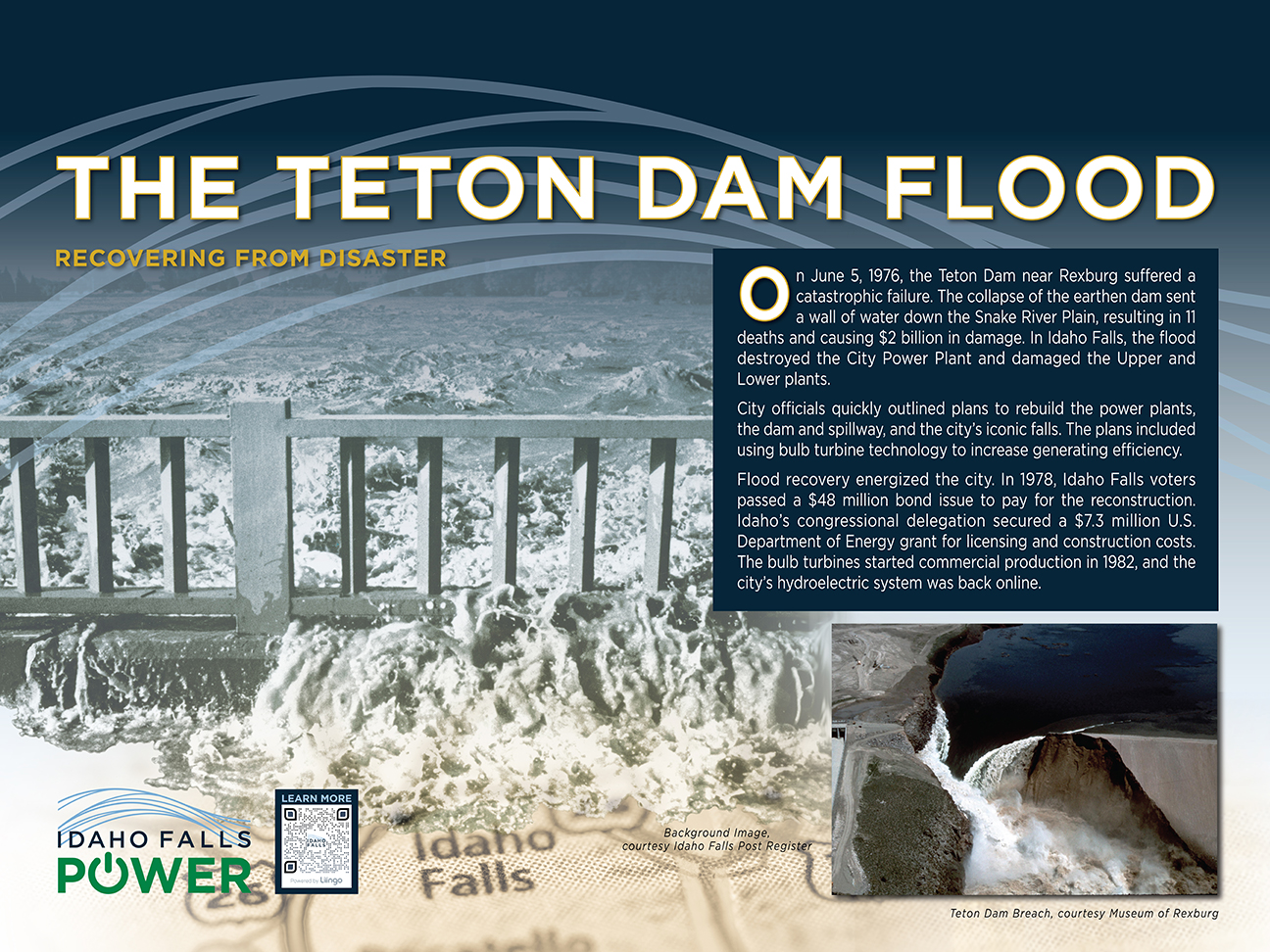 Recovering from Disaster
On June 5, 1976, the Teton Dam near Rexburg suffered a catastrophic failure. The collapse of the earthen dam sent a wall of water down the Snake River Plain, resulting in 11 deaths and causing $2 billion in damage. In Idaho Falls, the flood destroyed the City power plant and damaged the Upper and Lower plants.
City officials quickly outlined plans to rebuild the power plants, the dam and spillway, and the city's iconic falls. The plans included using bulb turbine technology to increase generating efficiency.
Flood recovery energized the city. In 1978, Idaho Falls voters pased a $48 million bond issue to pay for the reconstruction. Idaho's congressional delegation secured a $7.3 million U.S. Department of Energy grant for licensing and construction costs. The bulb turbines started commercial production in 1982, and the city's hydroelectric system was back online.