Bulb Turbine Technology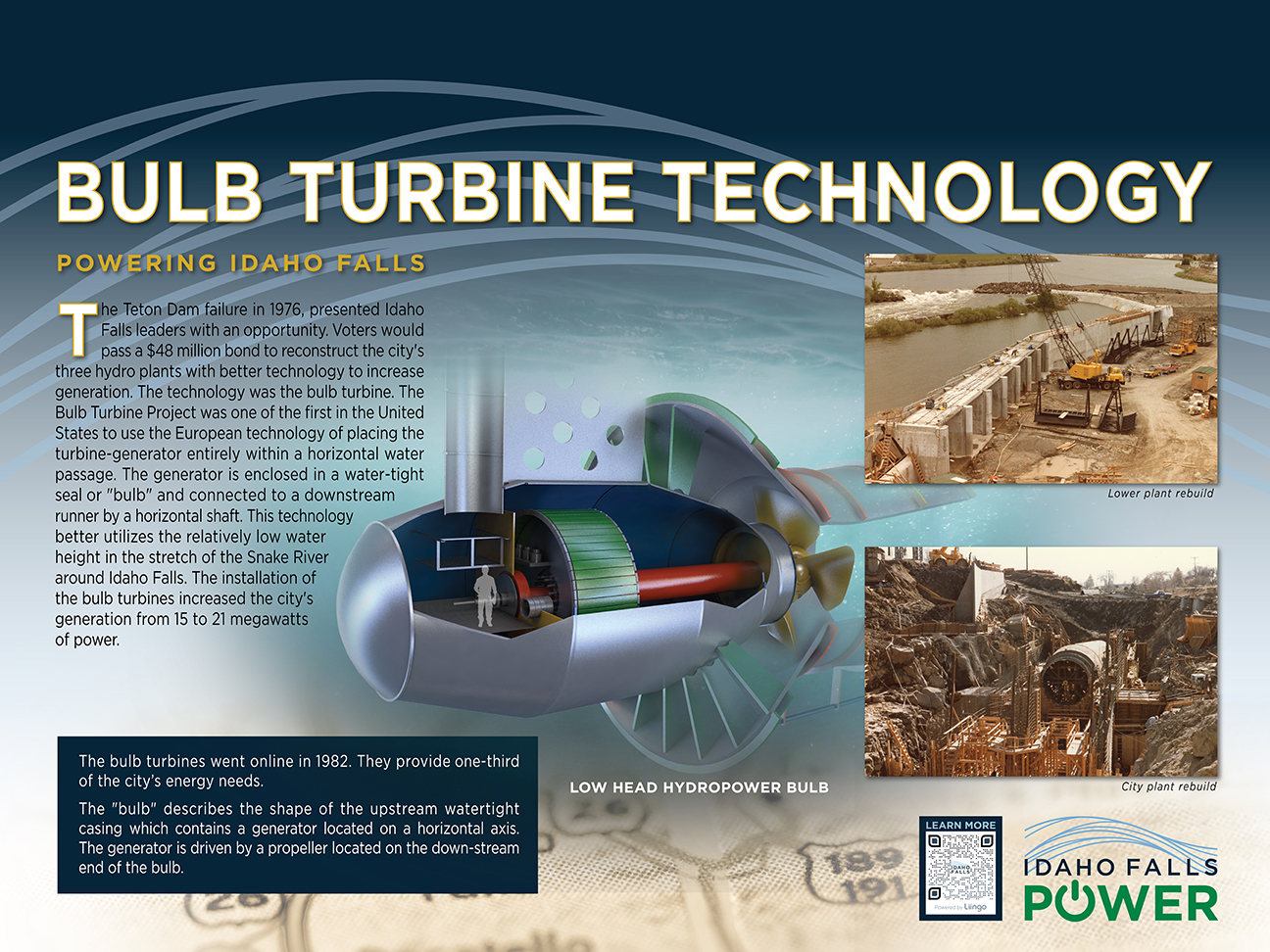 Powering Idaho Falls
The Teton Dam failure in 1976 presented Idaho Falls leaders with an opportunity. Voters would pass a $48 million bond to reconstruct the city's three hydo plants with better technology to increase generation. The technology was the bulb turbine. The Bulb Turbine Project was one of the first in the United States to use the European technology of placing the turbine-generator entirely within a horizontal water passage.
The generator is in a water-tight seal or "bulb" and connected to a downstream runner by a horizontal shaft. This technology better utilizes the relatively low water height in the stretch of the Snake River around Idaho Falls. The installation of the bulb turbines increased the city's generation from 15 to 21 megawatts of power.
When the bulb turbines went online in 1982, they provided one-third of the city's energy needs.
The "Bulb" describes the shape of the upstream water-tight casing which contains a generator located on a horizontal axis. The generator is driven by a propeller located in the downstream end of the bulb.