The Falls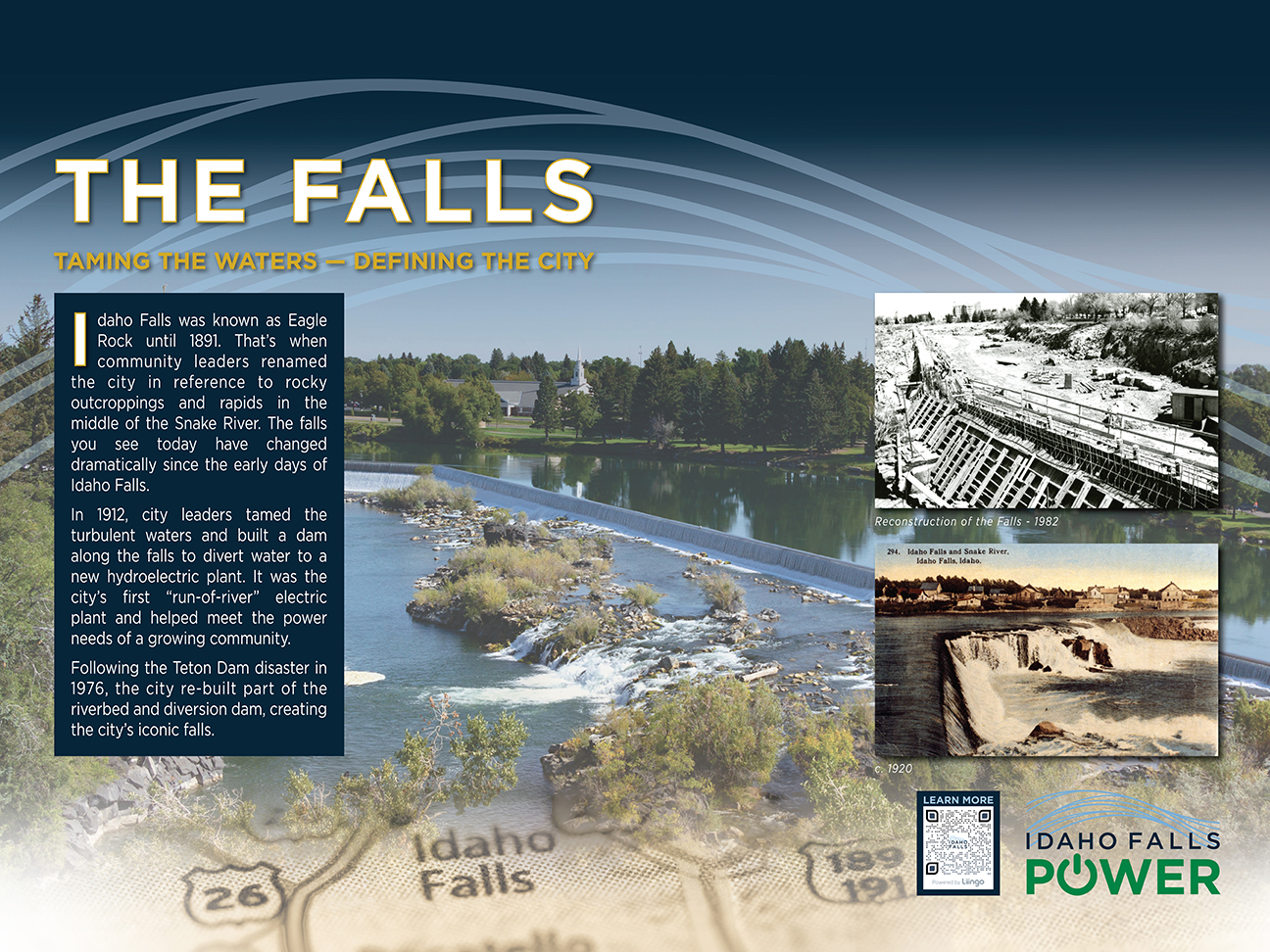 Taming the waters – Defining the City
Idaho Falls was known as Eagle Rock until 1891. That's when community leaders renamed the city in reference to the rocky outcroppings and rapids in the middle of the Snake River. The falls you see today have changed dramatically since the early days of Idaho Falls.
In 1912, city leaders tamed the turbulent waters and built a dam along the falls to divert water to a new hydroelectric plant. It was the city's first "run-of-river" electric plant and helped meet the power needs of a growing community.
Following the Teton Dam disaster in 1976, the city re-built part of the riverbed and diversion dam, creating the iconic falls the city is know for.